Munson Transport Limited - Offering a wide range of affordable haulage services
We have all aspects of the haulage trade covered!
We have 26 Vehicles on the fleet, including a Fiesta Van, 7.5ton, 10ton, 12ton, 18ton, 26ton Flatbed & Curtainsiders. From 6m – 9.4m bodies.
1 x Fiesta Van
11 x 7.5 Ton Flatbeds
3 x 7.5 Ton Curtain Side
1 x 7.5 Ton Box - Tail Lift
1 x 7.5 Ton Flatbed HIAB
1 x 10 Ton Curtain Side - Tail Lift
1 x 12 Ton Curtain Side
1 x 12 Ton Flatbed
1 x 18 Ton Flatbed
3 x 18 Ton Curtain Side
2 x 26 Ton Flatbeds
We run all over the UK. Carrying anything from bags of sand and packs of bricks, to lighting columns and aluminium, we also deliver garden buildings all over the country to customer's houses.
We have vast experience in long loads, wide loads, long distance haulage, same-day, bespoke deliveries, We offer that personal touch.
We also offer a wide range of services on a flexible basis, operating 24 hours a day, 7 days a week with an 'on-call' service to ensure your last minute and emergency needs will always be catered for. No job is too big or too small and we thrive on being presented with complicated projects to overcome on your behalf.
We have been involved in some of the countries biggest and most expensive jobs in the UK over the last 10 Years Including Wembley Stadium, Olympic Village Etc
If you would like any additional information regarding any of the services listed above then please feel free to call 01623 862626 or visit our contact page to get in touch with us via james@munsontransport.co.uk or dan@munsontransport.co.uk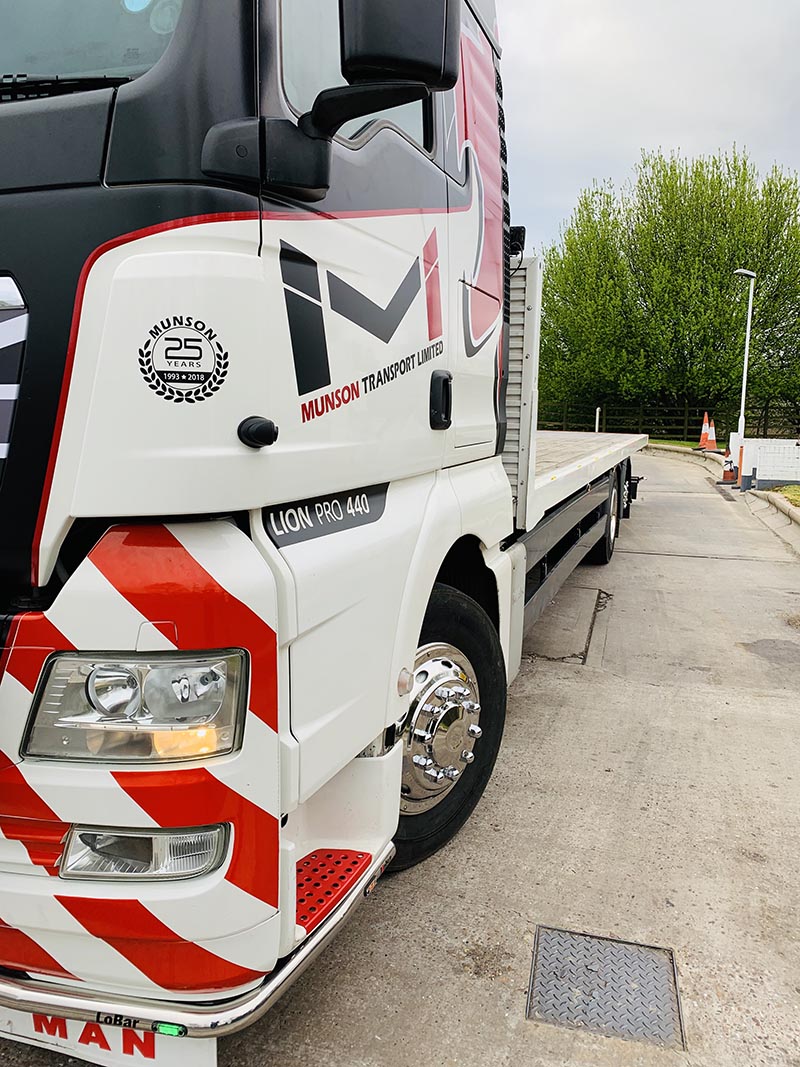 We have been to a vast array of sites in the last few years. These include delivering various steelworks to:
QPR Loftus Road
Etihad Stadium
The Emirates Stadium London
Wembley Stadium London
The Olympic Park
White Hart Lane – New Stadium
Royal College Of Physicians & Surgeons Of Glasgow

London Leicester Square Cinemas

Royal Ascot Granstand
These have all been very enjoyable jobs and has helped get our name out there.